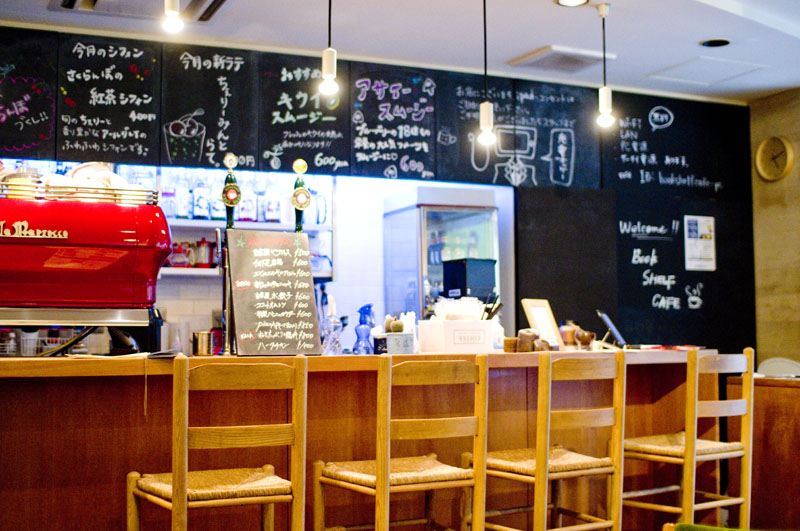 Bookshelf Cafe
Hamacho: Cafe
This neighborhood cafe offers Hitachino Nest beers (six by the bottle, one or two on draft) and espresso beverages from Horiguchi Coffee. Lunch specials include taco-rice, ciabatta sandwiches and keema curry, most of which are also served at breakfast time.

From 2-5pm there's a teatime menu, which includes a Y600 plate of small snacks, and after 5pm there's a slightly bigger dinner menu. Free WiFi is available to customers. Despite the cafe's name, they don't have shelves full of books, but they do offer tablets that you can borrow to surf the web.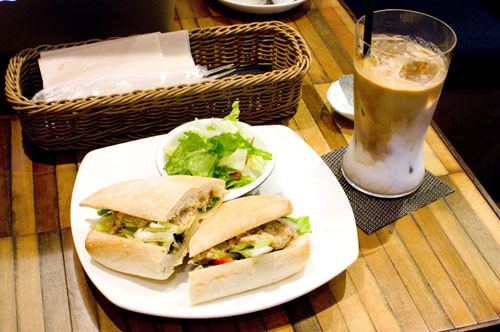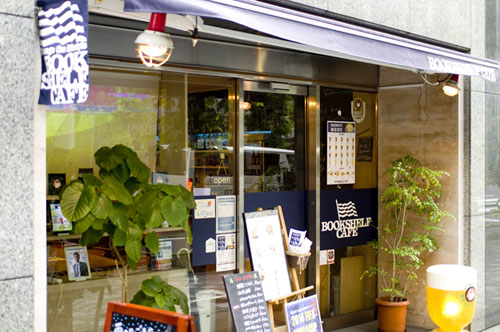 Bookshelf Cafe
Chuo-ku, Nihonbashi Hamacho 2-35-4.
浜町
東京都中央区日本橋浜町2-35-4 浜町パークビル1階
03-5614-0241
Open 8:30am-9pm (Sat 10-6). Closed Sundays.
---