Lower Right
: Hamamatsucho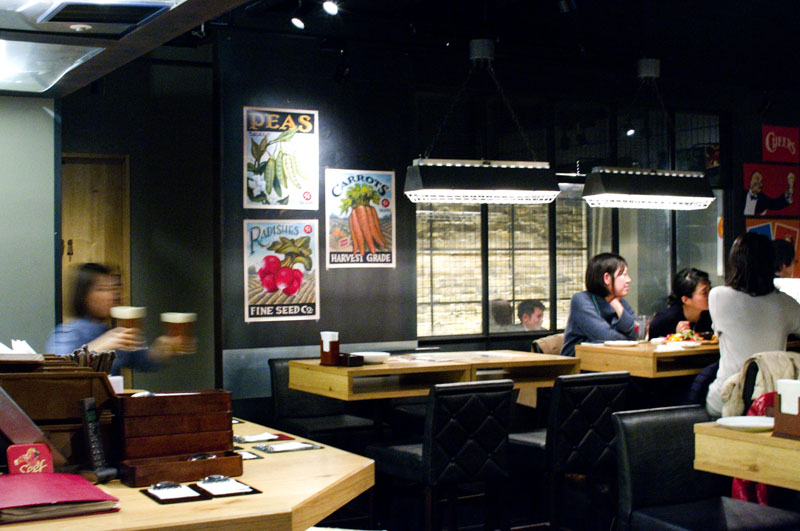 Lower Right
Hamamatsucho: Grill
This stylish basement grill offers a tasty meat-centered menu along with both Japanese craft beers and popular Belgian beers on tap. The ten craft beers are heavy on the IPAs, from breweries like North Island, Shiga Kogen and Baird. They're all priced at Y580 and Y880 for medium and large-size servings, while Belgians (Chimay, Leffe, etc.) are Y750-950 per glass. There are also several Belgian beers in bottles.

The beer-friendly food menu features a section called "Meat Meat Meat!!!" with grilled pork, chicken, beef, and duck. The Hamburg steak (Y1700), made from a mix of ground beef, pork and duck and topped with a slab of foie gras, is wonderfully flavorful and juicy, and well worth a try. The beautiful vegetables that make up the bagna cauda plate are photogenic as well as delicious, and the Belgian-style frites are a step up from the usual French fries.

There are also plenty of pizzas and pastas if you want something less meat-heavy. Budget around Y3000 at dinnertime, Y1000 for lunch (which is served until 2:30pm). The Lower Right's happy hour policy is also noteworthy; all draft beers are Y550 for a large glass, or you can get a glass of beer plus a tiny plate of frites and roast beef for around Y1000. Happy hour here runs from 11:30am-7pm - seven and a half hours!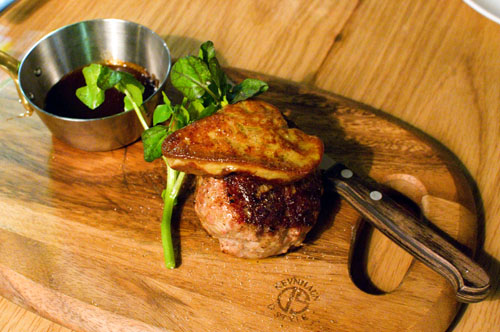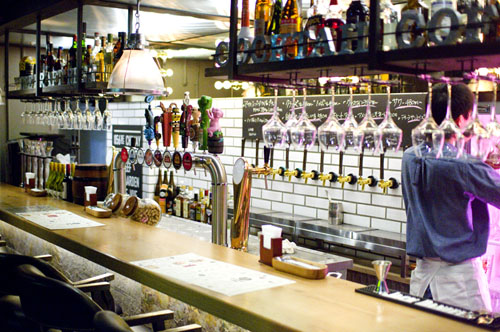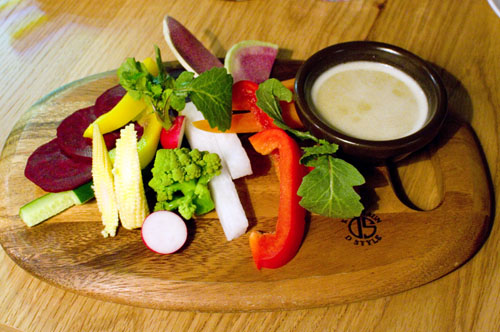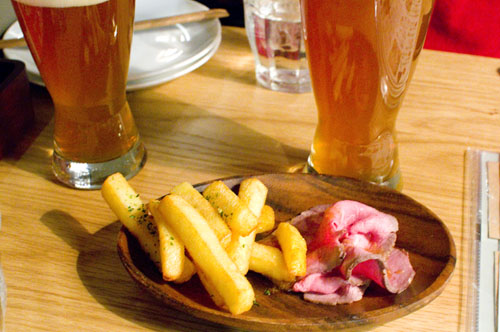 Lower Right
Minato-ku, Hamamatsucho 2-1-20, Svax Bldg B1F.
•l¼'¬
"Œ‹ž"s`‹æ•l¼'¬2-1-20 SVAXƒrƒ‹B1
03-6809-2797
Open 11:30am-11:30pm (LO) daily.
: Open Sundays
---