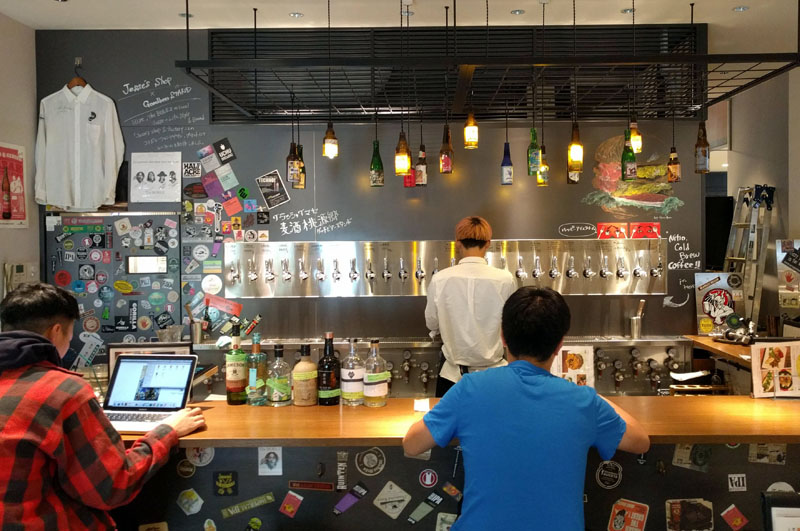 Goodbeer Stand
Fukuoka: Beer bar
Located on the tenth floor of one of the several shopping malls attached to Hakata Station, Goodbeer Stand feels like the most accessible and modern of Fukuoka's craft-beer bars. It has the biggest and most exciting tap list as well, with more than two dozen beers from Japan and around the world. Despite the name, it's not a standing bar, but more of a cafe setup, with a handful of tables and a spacious counter.

The extensive food menu is also a step above typical pub grub, with dishes like rotisserie chicken, roast beef, sauteed lamb and Spanish hams. At lunchtime (until 3pm) you can choose from various burger variations, a rotisserie chicken plate and rice dishes. They're open all day (from 11am), and Happy Hour is from 3-7pm weekdays.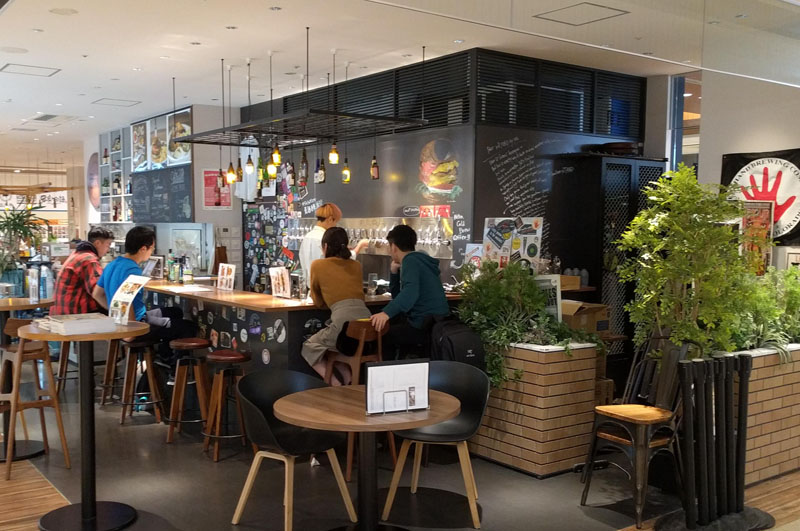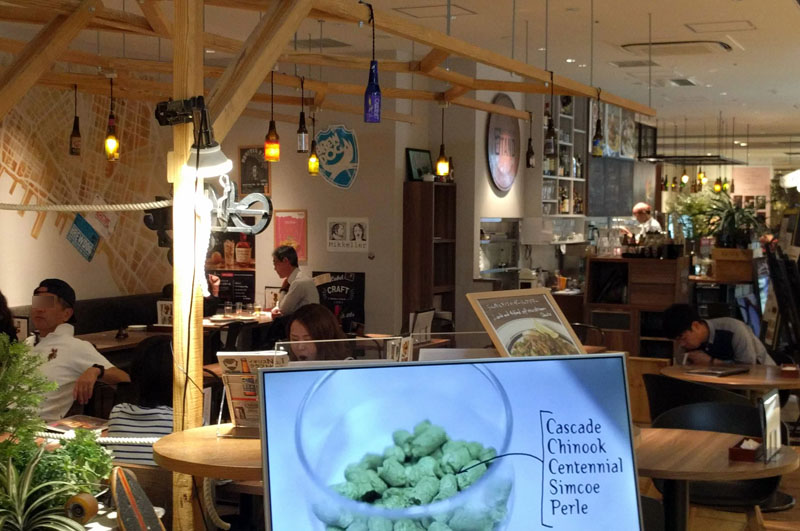 Goodbeer Stand
Hakata-ku, Fukuoka-shi, Hakata Eki Chuo-dori 9-1, Kitte Hakata 10F.
•Ÿ‰ͺŽs
•Ÿ‰ͺŒ§•Ÿ‰ͺŽs"Ž'½‹ζ"Ž'½‰w'†‰›ŠX9-1 KITTE"Ž'½ 10F
092-726-5546
: Open Sundays
---