Zum Bierhof Neu
: Shinjuku
Zum Bierhof Neu
Shinjuku: German
Run by German beer importer Zato Trading, this spacious beer hall offers traditional German fare and five draft beers from Hofbrau Munchen brewery in Munich. The two dining areas seem to be optimized for after-work beer parties, with all seating at four-person picnic tables with benches, but no bar counter for drop-in drinkers. There are more than 140 seats in all.

At lunchtime they offer a pretty good German buffet, with salad components, cold cuts and marinated fish, side dishes like roast potatoes and a spaetzle of the day, and dessert. The buffet also comes with a main dish of your choice, with options like stewed pork, roast chicken and grilled fish. Beverages from the drinks bar include drip coffee and espresso, a dozen or so teas and herbal teas, juices and sodas.

Budget around Y3000-4500 for food and drink at dinnertime, or Y2500 for the lunchtime buffet and Y3000 for the weekend lunch buffet. Beers start at Y650 for small (250ml) servings and Y1250 for large (500ml). Various open-bar and party plans are available.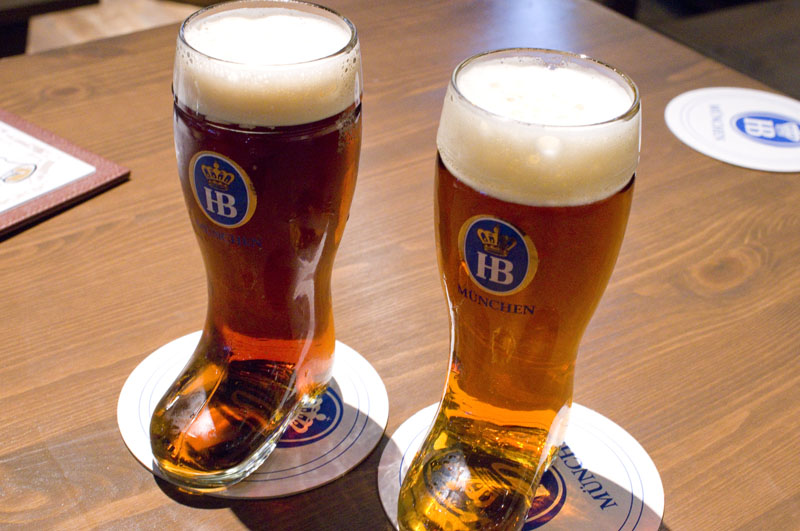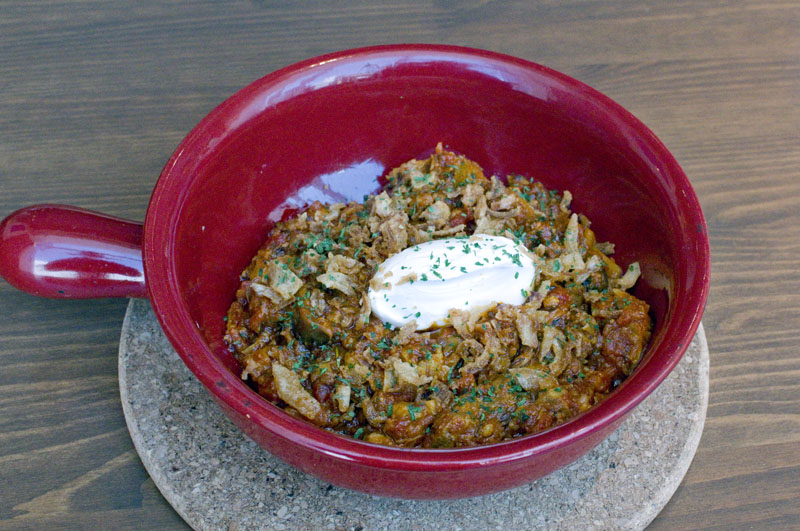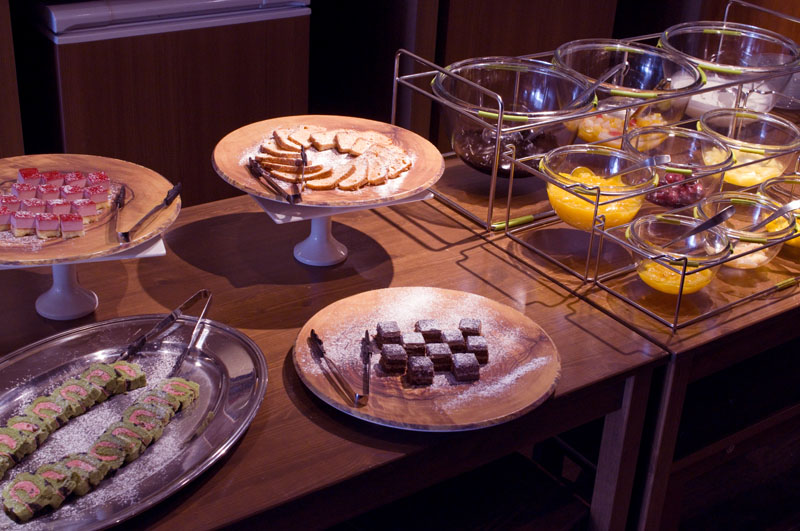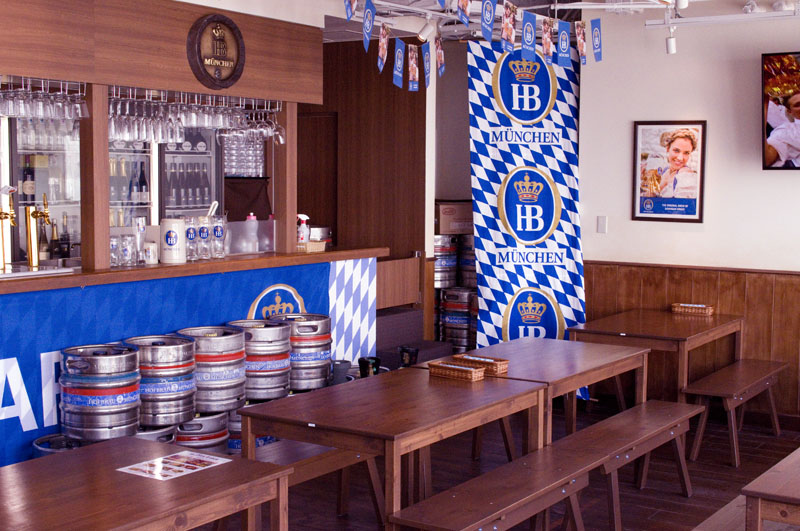 Zum Bierhof Neu
Shinjuku-ku, Shinjuku 3-26-14, Shinjuku Minimu 7F.
新宿
東京都新宿区新宿3-26-14 新宿ミニム 7F
03-5361-7338
Open 11:30am-2, 5-10:30pm (LO) daily.
: Open Sundays

: No smoking
---