Hinomoto Beer Parlor
: Jimbocho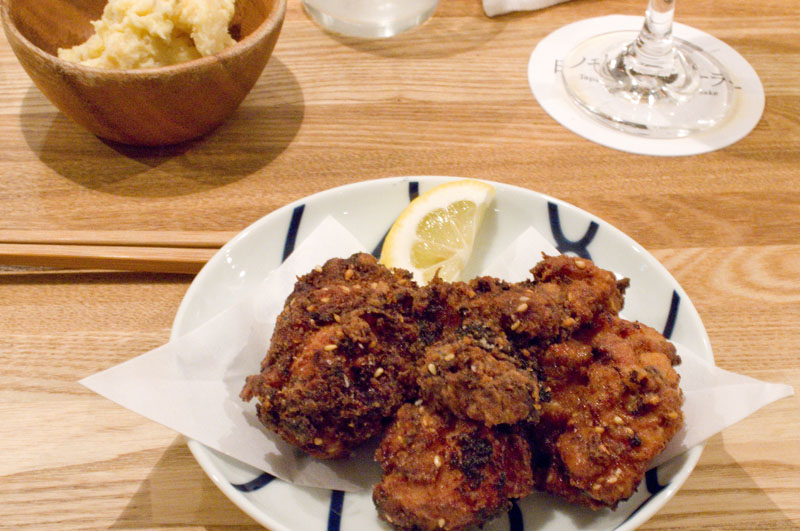 Hinomoto Beer Parlor
Jimbocho: Beer bar
Small in scale and stylishly appointed, this charming little drinking spot has a more comfortable, intimate feel than many of the larger beer bars in this part of town. Ten taps of domestic craft beers are supplemented by a decent selection of craft sake, sake-based fruit liqueurs, and izakaya-style small dishes.

The beers are from well-regarded small Japanese breweries like Be Easy, Aqula and Onidensetsu, and they come in three sizes, with pints generally priced at Y900-1280. If you get here early (5-7pm) you can order a three-part tasting flight of your choosing for Y1000 (for three 135ml glasses). The sake list is also carefully curated, and it includes some special premium labels like Aramasa.

The food menu is designed to complement both beer and sake, with izakaya standards like roast pork, grilled fish, potato salad and onigiri. The excellent chicken karaage is extra-crispy on the outside, extra-juicy on the inside and skillfully spiced. Everything is served in snack-size portions to allow greater variety, with correspondingly budget-friendly prices.

The background music tends towards easy-going lounge music, and the decor is hip but casual, with attractive wooden furnishings, concrete floors, plants and artsy bric-a-brac along with the usual exotic beer bottles and kegs. There's room for around twenty customers, with space for seven at the counter, so it might be worth calling ahead to reserve a spot.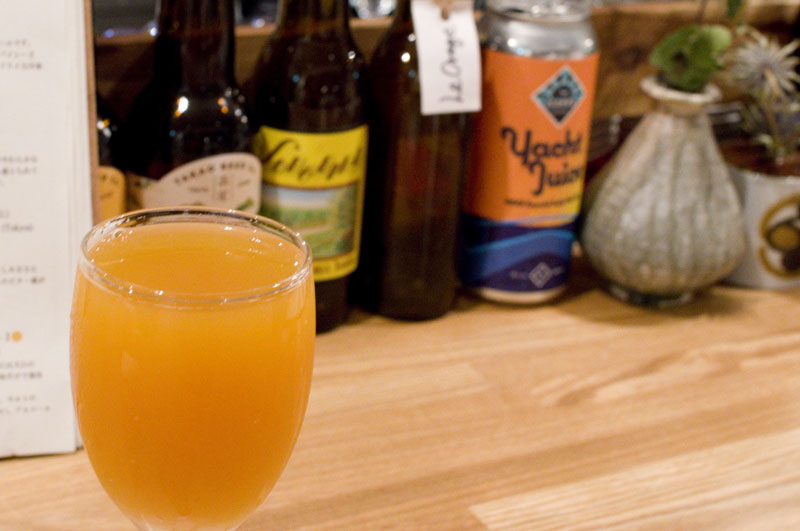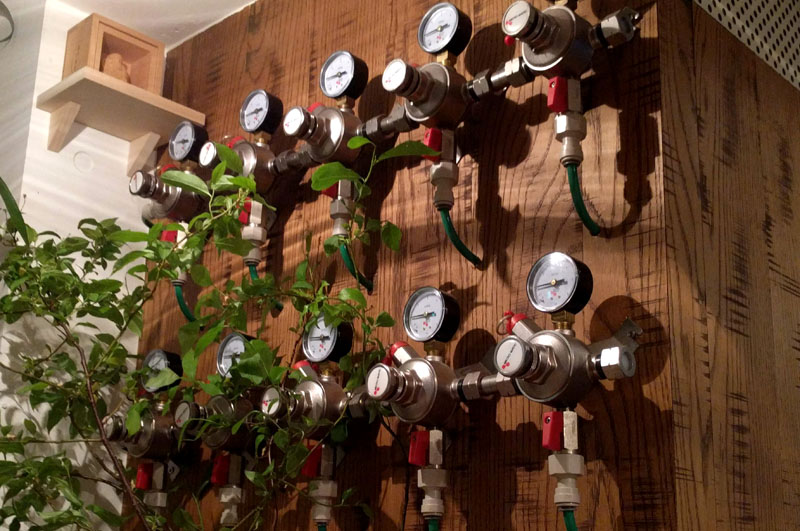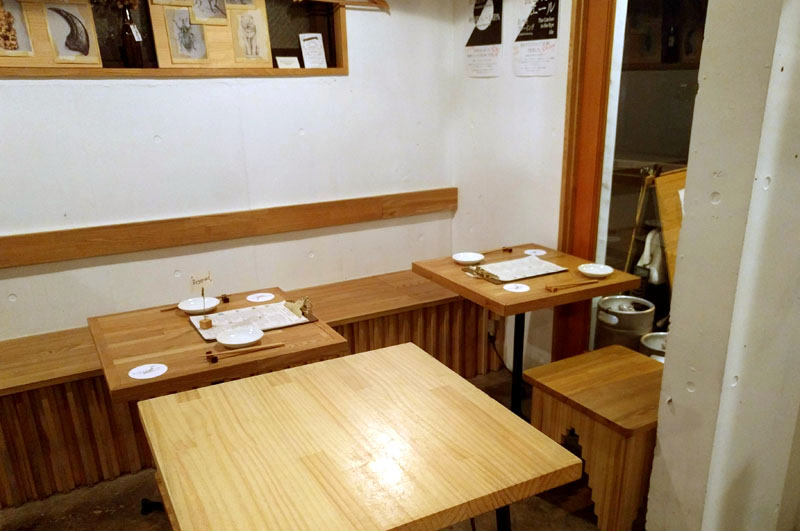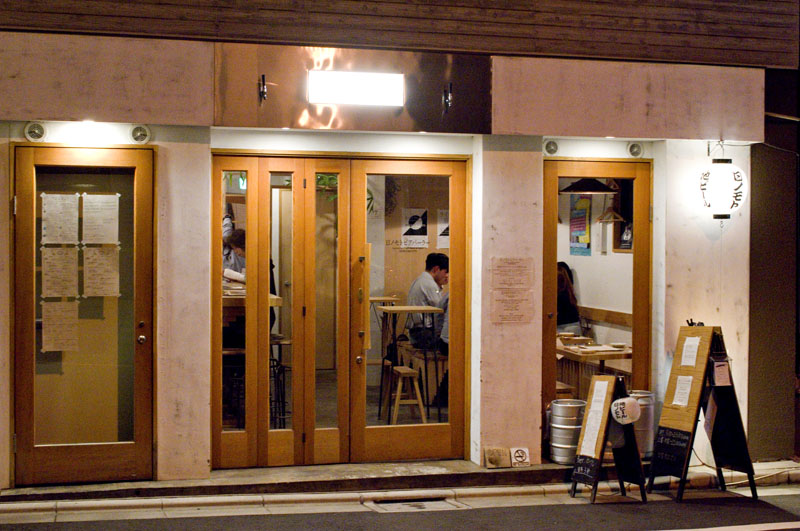 Hinomoto Beer Parlor
Chiyoda-ku, Kanda Jimbocho 1-44-8.
03-6273-7622
Open 4-11pm (LO). Closed Sundays.

: No smoking
---