Marumugi
: Yotsuya 3-chome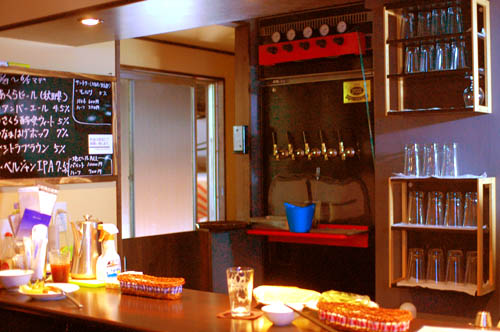 Marumugi
Yotsuya 3-chome: Beer bar
A tiny (14-seat) second-floor bar specializing in craft beers from around Japan, with an ever-changing selection. The atmosphere is laid-back (there's a muted TV set along with loungey background music), and the crowd is very local. All beers are Y1000 a pint, and there's a limited menu of bar snacks (sausages, cheese) to go along.
Marumugi
Shinjuku-ku, Arakicho 1, Ichibankan Bldg 2F.
03-6380-4745
Open 5pm-1:30am (LO). Closed Tuesdays.
: Open Sundays

: No smoking
---