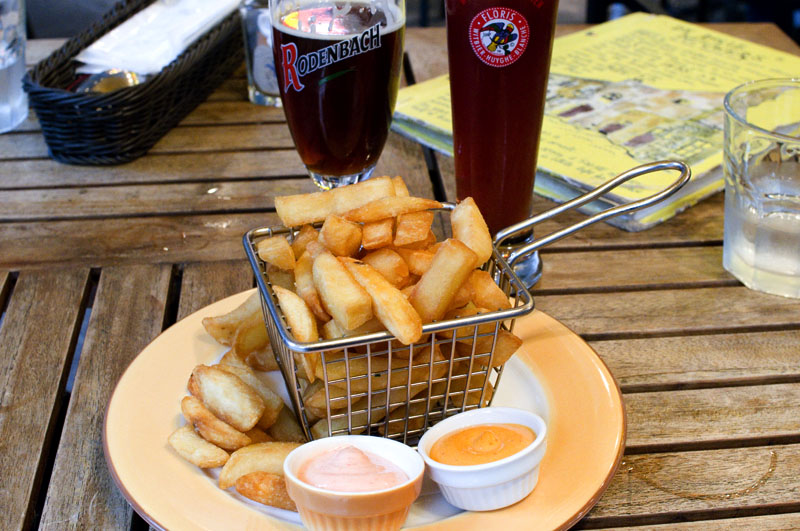 Oerbier Man
Akihabara: Belgian rest/beer bar
The Delirium Cafe chain of Belgian beer bars import their own beers, and this branch features beers from De Dolle Brouwers in Essen, Belgium, along with the usual vast Belgian selection. Food ranges from grilled meats and vegetable-centered starters to frites, mussels and pastas.
Oerbier Man
Chiyoda-ku, Soto-Kanda 4-14-1, Akihabara UDX 1F.
H—tŒ´
"Œ‹ž"sç'ã"c‹æŠO_"c4-14-1 H—tŒ´UDX1F
03-3526-2321
Open 11am-10:30pm (LO) daily.
: Open Sundays
---