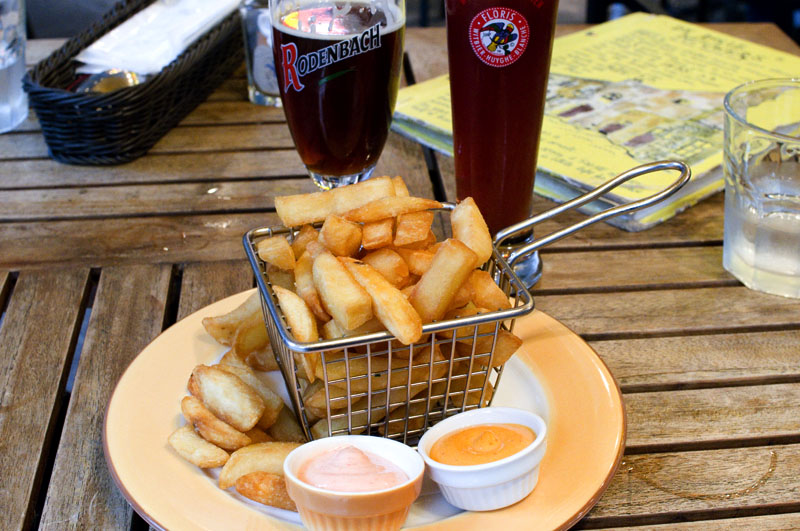 Oerbier Man
Akihabara: Belgian rest/beer bar
The Delirium Cafe chain of Belgian beer bars imports their own beers, and this central-Akihabara branch showcases brews from De Dolle Brouwers in Essen, Belgium. There are ten beers on tap as well as a huge assortment of bottled beers from all over Belgium.

The food menu features Belgian standards like frites and mussels as well as nicely prepared premium grilled meats such as Tokyo X pork with red cabbage. Comfortable outdoor terrace seating is an added bonus when the weather is nice.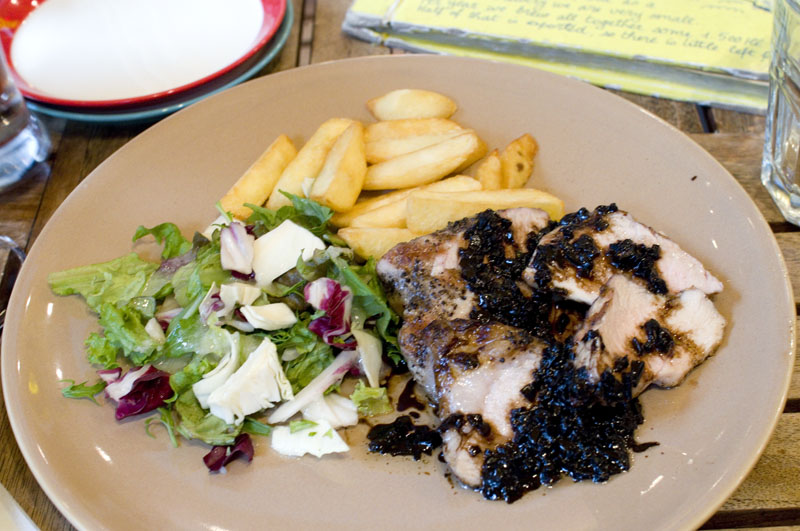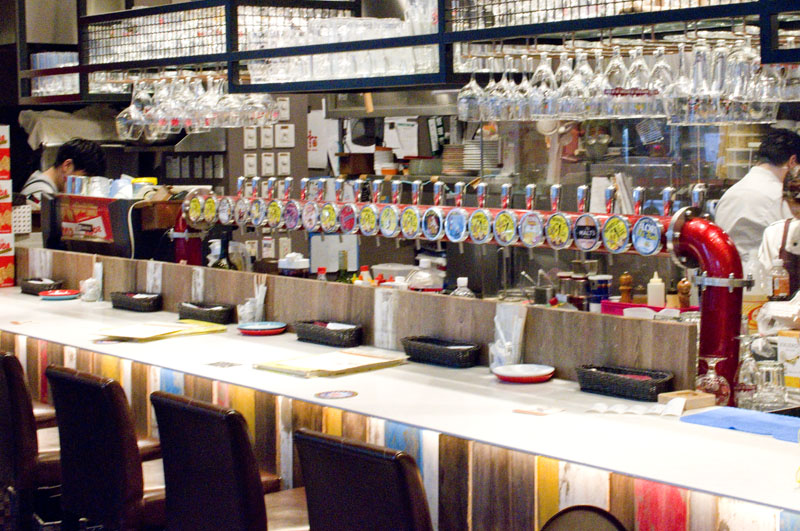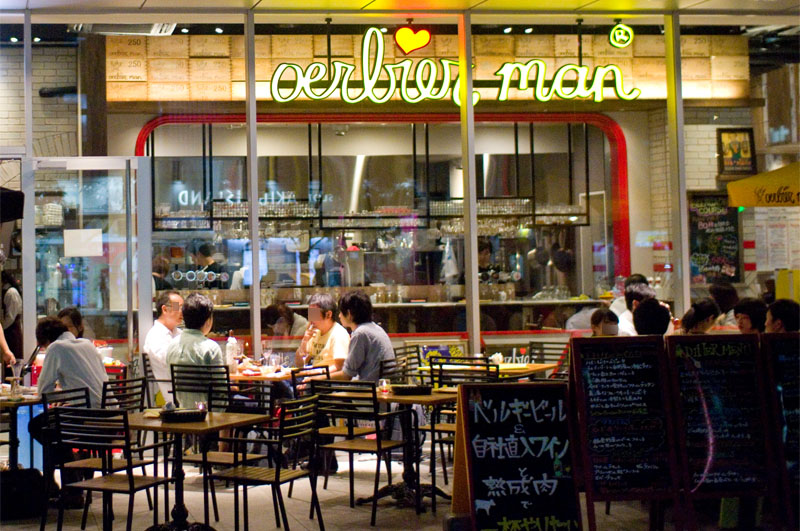 Oerbier Man
Chiyoda-ku, Soto-Kanda 4-14-1, Akihabara UDX 1F.
H—tŒ´
"Œ‹ž"sç'ã"c‹æŠO_"c4-14-1 H—tŒ´UDX1F
03-3526-2321
Open 11am-10:30pm (LO) daily.
: Open Sundays
---