Antenna America
: Shinagawa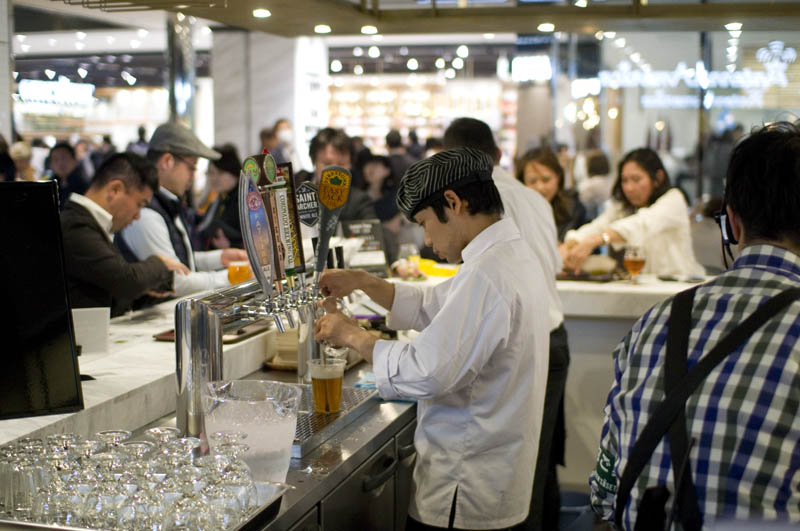 Antenna America
Shinagawa: Beer bar
Located inside a bustling shopping-mall food court, this is one of the noisiest craft beer bars we've been to in Tokyo. The bar is run by a beer importer, and their six taps dispense American craft beers from breweries like Saint Archer and Sierra Nevada, priced at Y800 for a 360ml glass. There are also a few dozen beers in bottles and cans, mostly in the Y500-700 range, which you can drink here or take home.

There's plenty of seating in the food court, and you can pick up a snack from one of the restaurant stalls here - anything from burritos to sushi rolls - to accompany your beer.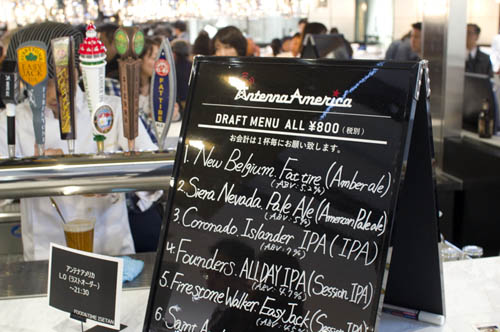 Antenna America
Shinagawa-ku, Konan 2-18-1, Atre Shinagawa 3F.
品川
東京都品川区港南2-18-1 アトレ品川 3F
03-6717-6262
Open 8am-10pm (Sat, Sun 10am-10pm) daily.
: Open Sundays
---