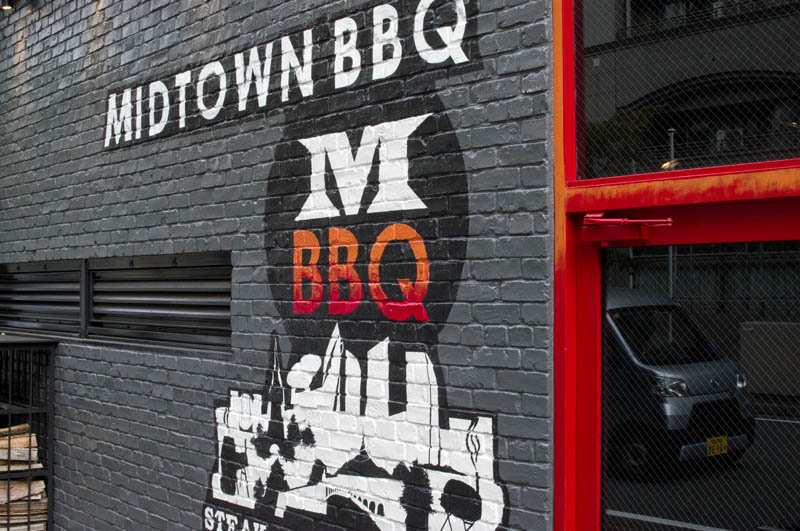 Midtown BBQ
Nagoya: American
Great US-style barbecue is served at this Canadian-owned specialty restaurant, with a full line-up of meats including wagyu brisket (a standout), pulled pork, ribs, smoked sausage and chicken. The combo "Big Boy Tray" feeds two hungry barbecue fans for Y4500, and includes four different meats plus your choice of three side dishes, or you can order a la carte. Among side dishes, the fries, cole slaw and grilled vegetables are especially recommended.

Drinks options include around eight different craft beers on tap, with respectable brews from the US, Canada and Japan. You can also find reasonably priced American wines and various cocktails. The weekday lunchtime menu ranges from the classic cheeseburger (Y800) to an Angus Ribeye steak (Y2000). Budget around Y3000-4500 at dinnertime for food and drink. Open all afternoon on weekends.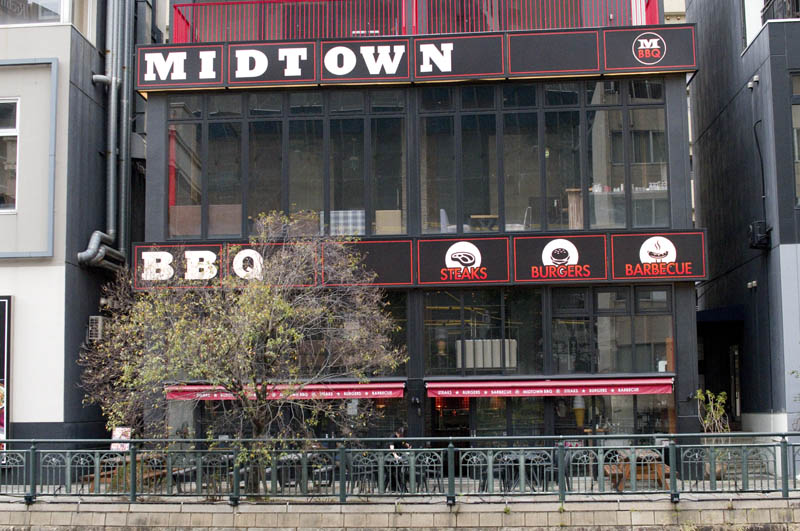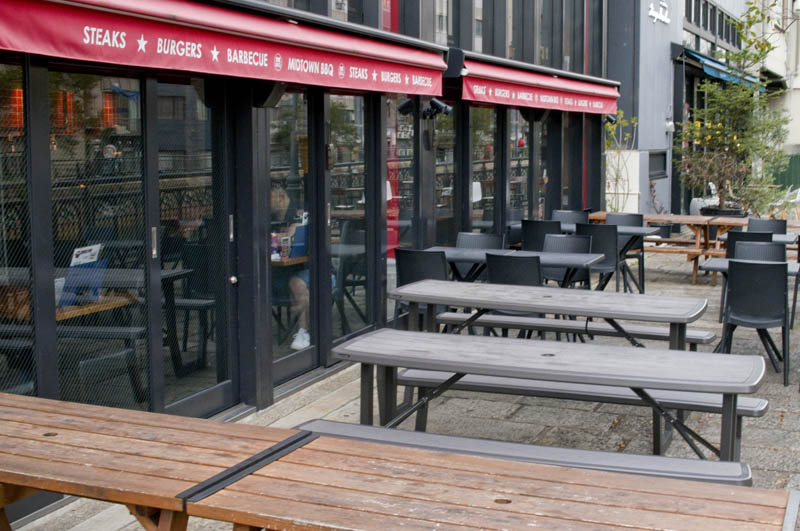 Midtown BBQ
Naka-ku, Nagoya, Nishiki 1-16-10.
052-898-5080
Open 11:30am-1:30, 5-9:30pm (LO) daily.
: Open Sundays

: No smoking
---