Craft Beer Base Seed @Hanshin
: Umeda 1-chome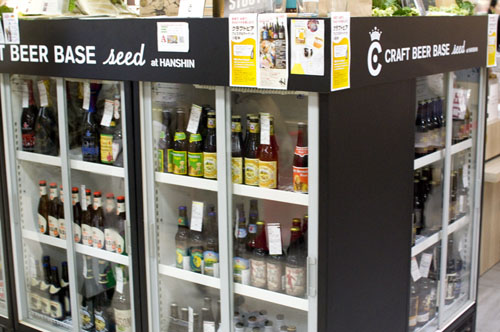 Craft Beer Base Seed @Hanshin
Umeda 1-chome: Liquor shop
Located in the liquor section of Hanshin department store's food hall, this outlet of the Western-Umeda beer shop offers around 100 craft beers and Belgian beers for sale. Prices are slightly higher than at the main shop, about ten minutes away.
Craft Beer Base Seed @Hanshin
Umeda 1-13-13, Hanshin Department Store B1F.
06-6345-1201
: Open Sundays
---